Brian VanGorder's defense may have given up four touchdowns and 310 yards on Georgia's first four possessions, but that doesn't mean he's doing a bad job.  Just ask him.
"We're not built. The defense is not built with size, strength and power right now," VanGorder said. "That becomes obvious against teams like Georgia, the first game with Clemson. It shows up. Players know. We talk about it."

Asked whether guys have lost some of their edge since week one, VanGorder acknowledged it's a plausible theory.

"I think that's kind of natural when you're having the kind of season that we're having," VanGorder said. "But not to a degree where it's concerning to me. Bottom line is you work hard and you hope some good things happen and you hope players make a play here or there. We've not been able to do that this year…"
Shocking, I know.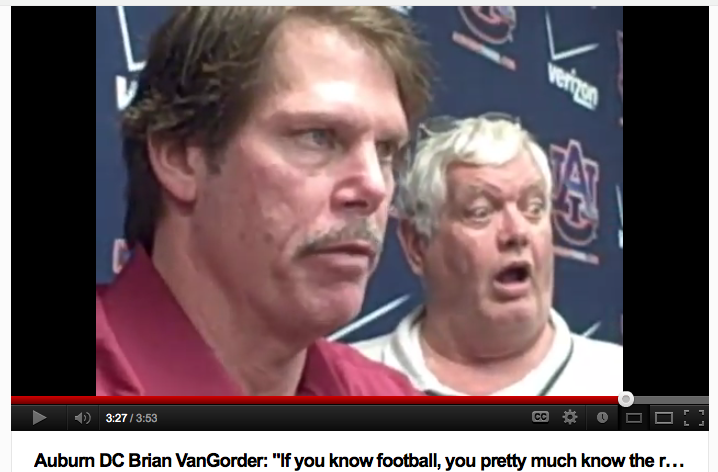 Not too surprisingly, Gene Chizik is puzzled by the comments from a man whose defense is actually underperforming Ted Roof's.
"I don't really know how I interpret that," Chizik said. "I think that there's some obviously some positions that we feel like we need to upgrade in terms of productivity, but other than that, I'm not really sure exactly what all that means. We can always be bigger, we can always be stronger."
Willie Martinez is simply grateful nobody is pointing a finger at him these days.