I'm having a hard time coming to grips with the depths to which Florida has sunk this season after its first loss ever to a 1-AA opponent.  Every time I think I've got it figured out, I see something else that makes me start shaking my head again.
You want to blame it on the injuries?  Fine, but Florida wasn't the only banged up team playing in the Swamp yesterday.
You want to blame it on an inept offense?  Fine, too, except you may not understand how inept that offense is.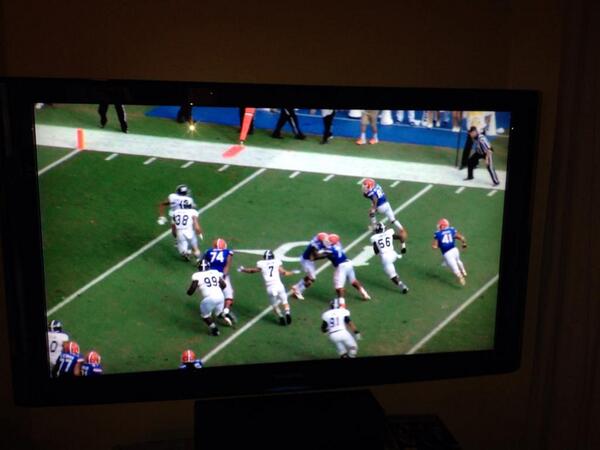 The Gators are so mixed up they're blocking themselves.  That's how you lose to a team that doesn't complete a single pass on the day.  Unbelievable.