Obviously nobody in Georgia government has the first clue about big games.
It was for these reasons among his other contributions to the state of Georgia that Representatives deemed it appropriate to commend Murray for his achievements as a student-athlete as well as his work in the public service realm. A document titled House Resolution 1457, drafted by Representatives Williams of the 119th, Ralston of the 7th, Ehrhart of the 36th, England of the 116th, O'Neal of the 146th and others was put in place to commend Murray for his service.

Murray was a hit with House Members, and received no shortage of applause.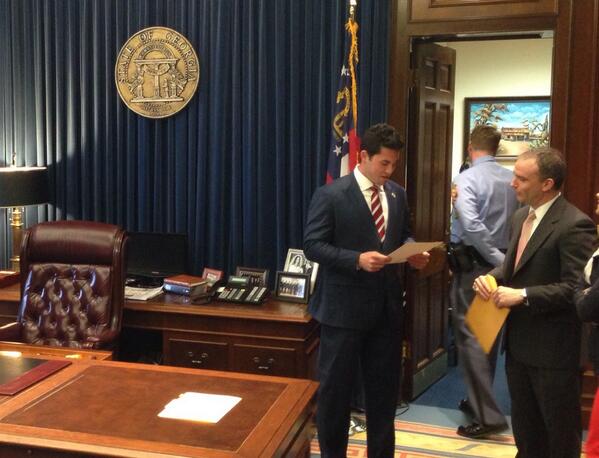 No word on when they're honoring Georgia Tech's quarterback.