Interesting chart from a Mississippi State beat writer (h/t Andy Staples):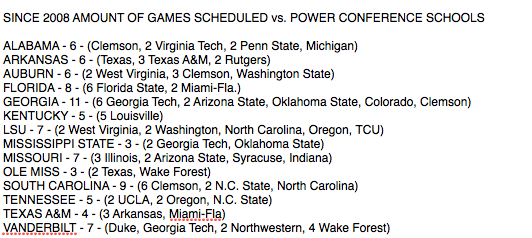 Some real profiles in courage there.   But, really, if you do the math, the new scheduling rule isn't going to have that much impact.  There are only three schools on that list that have averaged less than one power conference opponent a season.
Georgia, by the way and to its credit, is the only program on the list to come close to averaging two such games a year.  My bet is that average starts coming down, as McGarity picks his spots carefully.  Need those softies.