Daily Archives:
June 3, 2014
If you're wondering why I posted that Mark Richt's quote about Tray Matthews "becoming a very dependable guy" was one of the sillier things he's uttered lately, well…
The short but tumultuous Georgia football career of Tray Matthews has come to an end.

The rising sophomore safety was dismissed from the team, head coach Mark Richt announced on Tuesday.
That quote is as blunt a statement as I've ever heard Richt make upon a player's dismissal from the team, and you have to think, based on what he said a week ago, that this is over something more than Checkgate.
There's something completely unsurprising about Matthews looking to transfer to either Auburn or Louisville, right?  Unsurprising, but amusing.
I wonder when somebody decides to put together an "I was dismissed by Mark Richt" alumni party.  Looks like they'll need a bigger room for that.
Oh, yeah…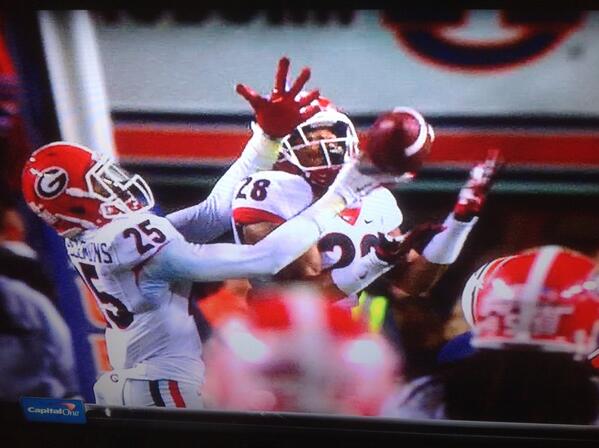 Thanks for the memories, guys. Best of luck.
**********************************************************************
UPDATE:  Presented without comment…
https://twitter.com/ShaqWiggins6/statuses/473945140843667457