Mocking Stacey Osburn's unwillingness to comment is a popular theme here, but, damn, there are times when she comes off as the smartest person at the NCAA.  Take, for instance, this… um, remarkable official statement about the EA settlement in O'Bannon.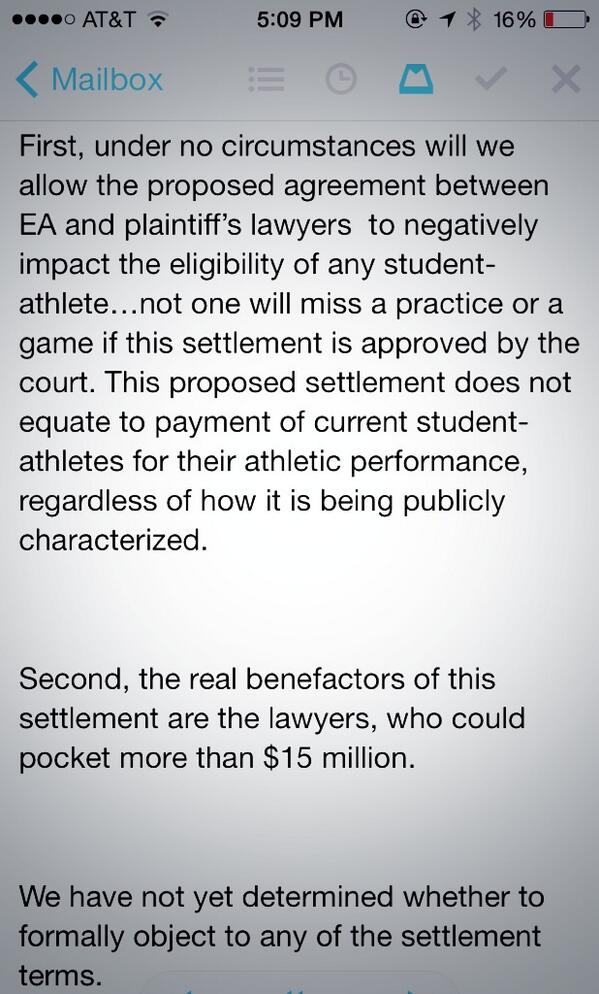 I mean, man, read that righteously indignant first paragraph!  If the NCAA doesn't consider the money going to the players payment for their athletic performance, what the hell is it doing in court in the first place?
If the first paragraph comes off as clueless, the second one is incoherent.  Assuming it's an attempt to bash lawyers for getting paid – is Donald Remy an amateur, by the way? – well, guys, I don't think "benefactors" means what you think it means.
The whole thing comes off as a misdirected pile of passive-aggressive resentment that somebody besides the NCAA is exploiting student-athletes for financial gain.  (Although, unlike in the NCAA's case, there are student-athletes actually receiving money as a direct result.)
Next time, folks, just write the last sentence and call it a day.  Or let Stacey do your talking for you.
**************************************************************************
UPDATE:  About that second paragraph – somebody found the dictionary at NCAA headquarters.