Here are a couple of interesting charts from this David Ching piece about the importance of recruiting the home front: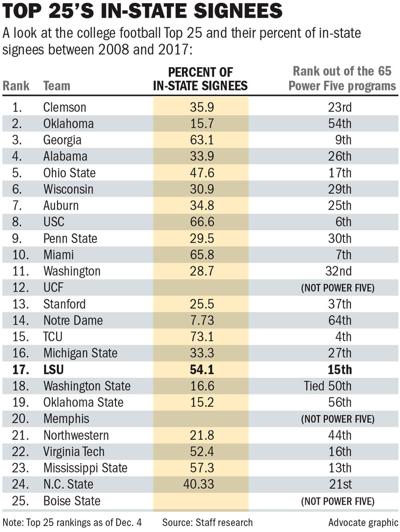 David answers his question in the header by writing "… it depends".  Certainly, it helps, it matters, but you can be successful even if you don't get the bulk of your players from your home state.
Perhaps the biggest advantage a high level home state recruiting edge provides is for a more efficient use of a program's resources.  It's easier to cultivate local talent, because there's a natural inclination for many recruits to stay home.  You also have the built-in advantages of cultivating the in-state high school coaches and having easier access to them.  Jeremy Pruitt, for example, is going to find it a lot harder to get those kids out of Georgia that he got while on Richt's staff now that he's wearing orange.  On the flip side, Kirby Smart's access to Georgia's wealth allows him the luxury of picking his spots when he goes out of state for certain recruits.