Daily Archives:
July 9, 2018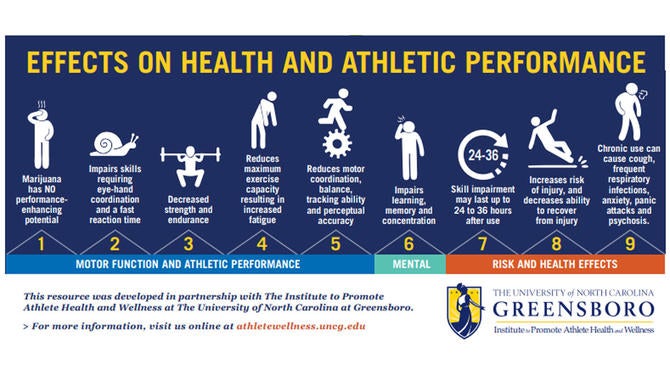 Dennis Dodd notes what should be an entirely unsurprising trend.
… The NCAA and its member schools are increasingly breaking out marijuana testing from those involving sinister performance-enhancing drugs.

Some test for them separately. Some test for them less frequently. All of it reflects the fact pot is more socially acceptable than ever, and when it comes to sports, it definitely isn't performance-enhancing.

"I think in five years, [marijuana testing] is going to be gone," said Christian Dennie, a Fort Worth, Texas-based attorney who has helped negotiate, challenge and write drug policy at professional and amateur levels.

It's certainly trending that way. Four years ago, the NCAA and its members made their own statement. The penalty for a positive marijuana test was cut in half from a year to six months.
Societal attitudes about pot are changing.  The laws in many states are changing to reflect societal attitudes.  While that's not leading to any great changes in recruiting at the moment…
Colorado State compliance director Shalini Shanker says she has three marijuana dispensaries within a square mile of her home. Recreational marijuana was legalized in the state in 2014.

"A lot of people thought we would get an increase in recruits because marijuana was legal in Colorado," Shanker said. "All the sudden we're going to get these five-star recruits who want to come smoke weed.

"That has not been the case."
… I wonder what will be the case if five years from now the SEC is the only P5 holdout regarding marijuana testing.  Hopefully some enterprising reporter will ask Michael Adams for an opinion then.