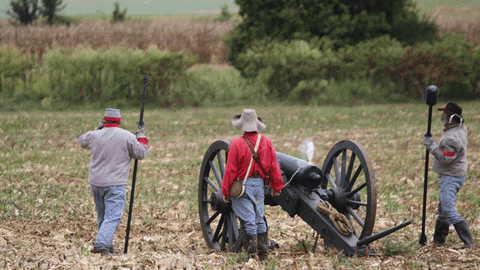 Less than two weeks later, it's already obvious this will never get old.
UGA's staff knows that the talent margin is closing, that we are no longer a team with a couple of nice pieces – that we are getting deep. Sandridge was a cannon shot. A championship playoff run, at a position of need, and we still get the commitment – regardless of what is being written about currently (and make no mistake, it isn't a coincidence).

It has been a long time since we've been this deep. On the staff and on the roster. It's the middle of July and we are all in the same range of commitments and we are ahead of them. Pressure is all on them.
How's that whole cannon shot-y thing working out, fella?  Smashingly!
Travon Walker made his college commitment from a small gathering at the Fine Arts Center at Upson-Lee High School on Tuesday night.

His decision came down to Alabama, Auburn, Clemson, Georgia and South Carolina. The 5-star DT prospect chose UGA…
They're singing a new song over at The Big Spur message board.
Sucks that georgia landed him but great to see our hat on the table for a 5 star DT out of Georgia.
You can win a lot of games with hats.  Meanwhile, with three fewer recruits, Georgia sits twelve spots ahead of the 'Cocks in this morning's 247Sports recruiting rankings.