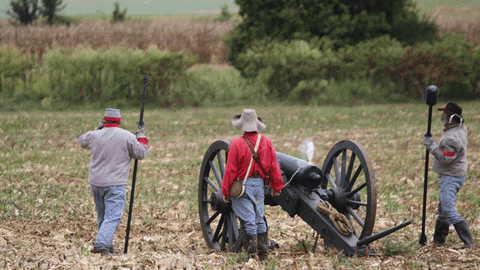 Judging from the responses I've gotten in regards to yesterday's ridiculous haul of commitments, cannon shot has officially entered meme territory.
UGA's staff knows that the talent margin is closing, that we are no longer a team with a couple of nice pieces – that we are getting deep. Sandridge was a cannon shot. A championship playoff run, at a position of need, and we still get the commitment – regardless of what is being written about currently (and make no mistake, it isn't a coincidence).

It has been a long time since we've been this deep. On the staff and on the roster. It's the middle of July and we are all in the same range of commitments and we are ahead of them. Pressure is all on them.
They'll crack any day, man.
In the meantime, Georgia now sits sixteen spots ahead of South Carolina in the latest 247Sports Composite team rankings.
************************************************************************
UPDATE:  In case you were wondering, the Lexicon has been updated.