Gotta admit this is pretty clever, not to mention cost-effective for a small mid-major program:
The athletic department presented plans for an inflatable dome designed to be used by multiple varsity and club athletic teams to members of the Student Association, sparking concern among some members of the student body.

The inflatable dome would be located in the infield of the bike track behind Rice Stadium because it could not fit within the current football practice field, according to Deputy Athletics Director Rick Mello. It would cover 80,000 square feet, leaving 136 feet on either end to the inside curve of the bike track. The dome would be moved or deflated sometime before Beer Bike each year, with the time to be determined based on feedback from the student body, Dean of Undergraduates Bridget Gorman said. Bikers could still practice on the track while the dome is inflated, according to Mello.

The structure, which is still in the early development phase, will be used by teams during inclement weather such as rain or high heat, according to Mello.

The main users will be Rice football…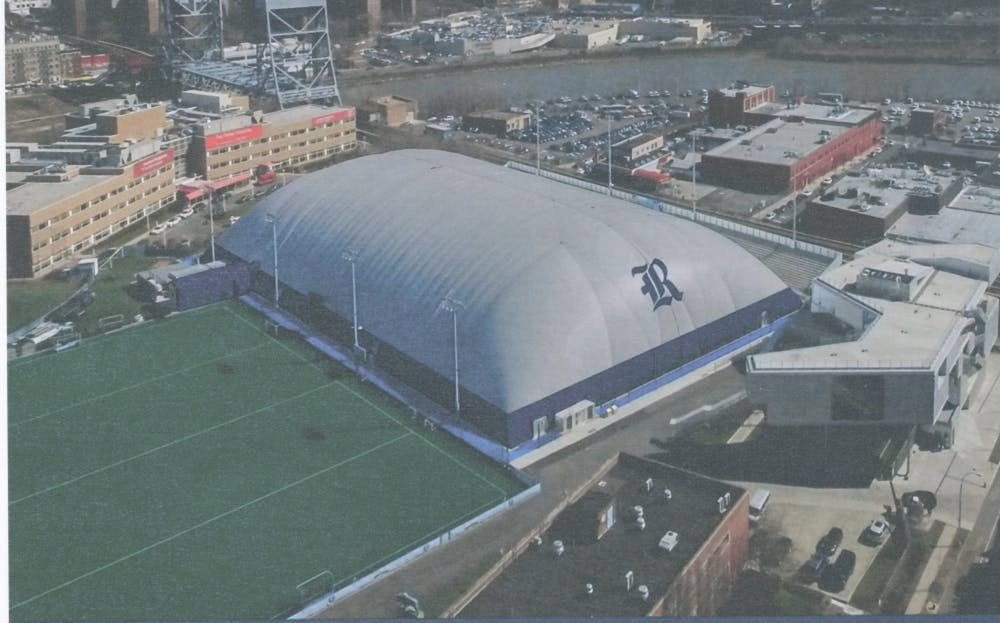 No, it doesn't have all the bells and whistles of Georgia's fancy new $30 million IPF, but it sure looks a lot more functional than the half-assed facility B-M saddled Richt with back in the day.