I'll have my Observations post up tomorrow, but I don't think it takes any great insight to note that the primary reason the Peach Bowl was as close as it was turned out to be the offensive line's worst showing by far of the season.
Look what happened on a couple of plays when pass pro held up long enough for Daniels to do his thing.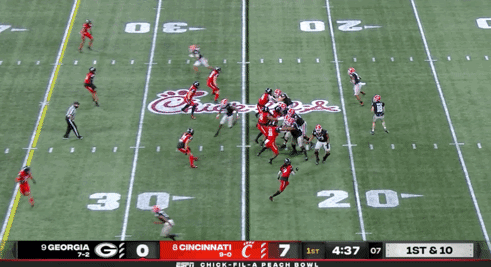 I'd love to know what Matt Luke was thinking when he decided that changing four of the five starters on the line was the way to go.