If there's a reason to be cautious about JT Daniels' future in red and black, it's been his propensity to turn the ball over.  In his freshman season at USC, his only full season, he threw ten interceptions in 363 pass attempts.  That ratio was better in his four games last year — 2 picks in 119 attempts — but he also got away with a few bad throws, like this one that could have cost Georgia the Peach Bowl.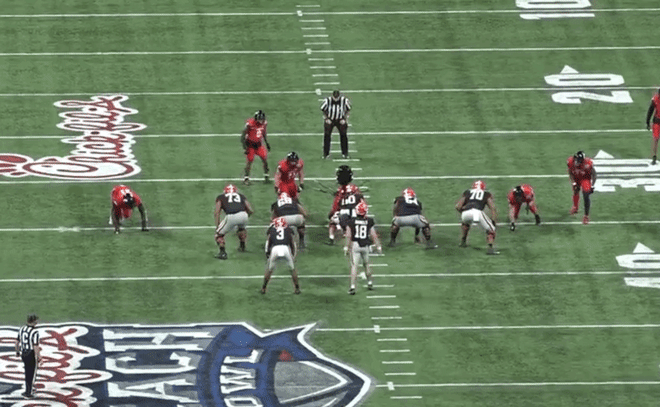 We saw him underthrow his receivers pretty much in every game.  Young attributes some that — fairly, I think — to a lack of time for Daniels to get familiar with his receivers.  But surely some of that is simply the result of the risk inherent in having a gunslinger mentality.
To put it another way, there's plenty for Daniels and Monken to work on this offseason.