I tell you what — the coming south stands renovations at Sanford Stadium are impressive.  New bathrooms and new concessions are great.  Gate expansion is, too.  But honestly, they had me at this: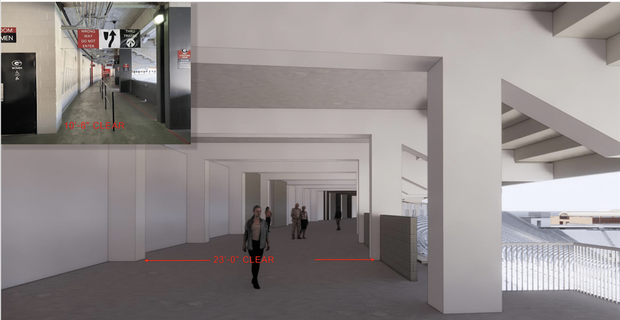 In case you can't read the fine print, the concourse is being widened from 10-feet, 6 inches to 23 feet.
Color me a little jealous.