Based on their performance against Samford, Georgia dropped to 12th in the conference in red zone touchdown percentage.  Obviously, that's a small sample size (the Dawgs were 8th in that department in 2021) and largely an irrelevancy when you're pitching a shutout, but it's not something you'd want to see continue when they start facing offenses with a pulse.  There's not a big future in trading field goals for touchdowns.
So, what to do?  The players point to execution ($$).
The red zone was the main problem Saturday: Three times inside the 10, Georgia had to settle for field goals. But between the 20s in the first half, the Bulldogs amassed 235 yards on 26 plays. (That excludes the end-of-the-half drive, which covered 22 yards on the first three plays before two incompletions.) And even the first drive of the second half reached the 20 before it stalled, resulting in Bennett running himself into a 17-yard sack.

"There were some small, minute things that can be fixed easily," center Sedrick Van Pran-Granger said.
And, sure, that shouldn't be dismissed.  But I keep waiting for Monken to unleash his secret weapon.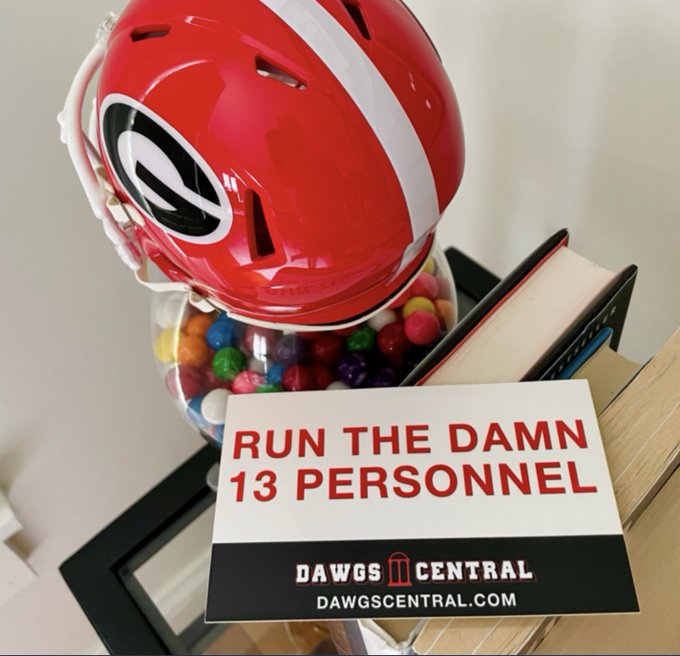 It's frustrating that Arik Gilbert doesn't appear as game ready as we'd like.  I hope he and Delp get there as soon as possible, because I have the feeling those three-TE sets in the red zone would be deadly.