I've seen a little 2013 weight-related criticism directed Number Three's way lately, and I have to say I'm not really getting it.
He's ridiculously explosive throughout that clip, starting with that 75-yard TD run against Clemson.  Then there's the catch in the flat against Florida when he outruns most of the Gators' defensive backfield.  But even some of the plays where he picks up less yardage are displays of his burst.  Check out that screen pass against LSU at the :30 mark, when he turns up field and just explodes through the line of scrimmage.  He didn't seem to have any problem elevating himself at the goal line, either.
Did Gurley have conditioning problems?  Yes, especially later in the season when he was coming back from missing games due to the ankle injury.  And he was clearly laboring because of the ankle late in the season, most notably in the bowl game.
Don't get me wrong.  I don't have a problem if he wants to drop a few pounds, as long as he's comfortable doing it.  But the other thing that comes across in that clip is his power.  That combined with his top end speed is what makes him such a special player.  And I'd hate to see him drop so much weight that it compromises his ability to plow through defenses when called upon to do so (given what's expected out of the offensive line, I doubt the need for that will lessen this season).
Then again, when I see pics like this…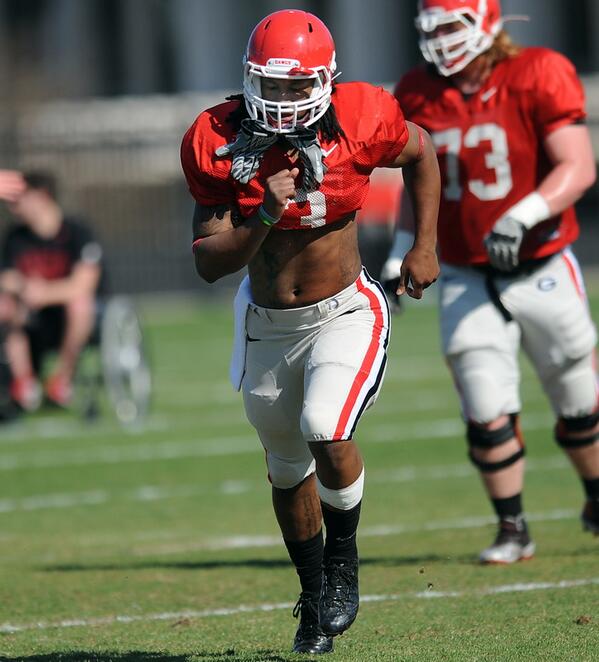 … I realize it's probably not worth arguing about.