247Sports has posted the transfer portal numbers.  Here's how the SEC shapes up on the departure front: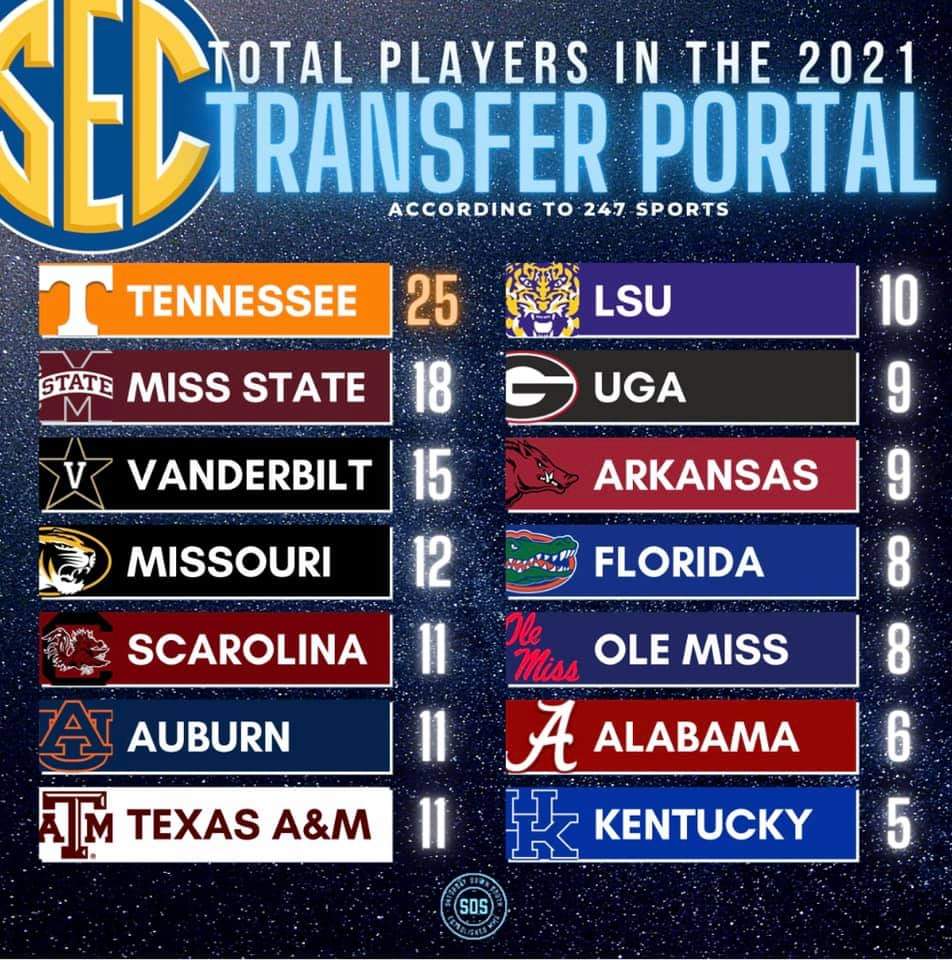 Yes, those numbers include walk-ons, judging by Georgia's list.  Every one of Georgia's departing players has landed elsewhere.
Hate to keep beating a dead horse, but the Vols have lost an entire signing class to the transfer portal.  That's stunning, especially considering the quality of some of the players who've left.
On the other hand, you've got to hand it to Nick Saban, don't you?  All that talent stacked up, along with a monster 2021 class, and only six players head for the hills.