North Carolina, saying the quiet part out loud:
While the campus spikes are disconcerting, North Carolina has possibly paved a path to the most logical plan for universities seeking to compete in fall 2020: play and train on a campus without students.

Once thought of as impossible months ago—even some conference commissioners denouncing it—UNC football players are continuing on-campus preparations for the 2020 season while students are attending digital classes, many of them back home. During a news conference on Tuesday, coach Mack Brown even acknowledged the advantage of a campus without in-person classes. Most UNC football players were already enrolled in online-only classes, but now with students not bustling about, the bubble enveloping the Tar Heels has a better shot of remaining intact. "It helps us create a better seal and a better bubble around our program," Brown said. "The NBA (bubble) model is working. They've had very few distractions."

College leaders have taken notice of the happenings in Chapel Hill. The Tar Heels have, maybe accidentally, acquired what many around college athletics believe is the only sure way to have a season. They've got themselves a real, live college bubble—the envy of the rest of the nation.

"What they've done is created a bubble," says one athletic director whose team is still planning to play this fall. "If there is a positive, some of their coaches are probably like, 'Thank you!'"
Let's be honest here.  If the goal is, first and foremost, to protect college athletes, based on what we know presently, isolating them away from the general student body is the most prudent course of action.
Problem is, that's not the most prudent course of action if the goal is, first and foremost, to protect college athletics' business model.
Proponents of the plan view it as a harmless measure to potentially save an industry from financial ruin. Detractors see it as another example of big-money college executives treating athletes differently than they do regular students, more proof that football players should get a cut of the NCAA's monetary pie. In the meantime, this is all unfolding during a pivotal time. NCAA leaders are clinging to the last vestiges of their amateur model in a fight on Capitol Hill over athlete compensation, encouraging Congress to pass a federal NIL bill that includes a host of player restrictions.

Ellen Zavian, a former NFL agent who is now a law professor at George Washington, believes the NCAA's decades-old argument in legal fights—we treat student-athletes the same as students—will fall apart with schools sponsoring on-campus athletics with no in-person classes. "You ever hear the saying, 'Your actions are so deafening that I can't hear what you're saying?'" says Zavian. "This will be used to say that schools are treating athletes like essential employees and they should be getting hazard pay."

For this reason and others, college athletics officials and medical experts have spent most of the summer detailing the impracticality of a college bubble. It's virtually implausible, they say. "You can't bubble college athletes or cocoon them away like the (pros)," says Amesh Adalja, an infectious disease physician who sits on the NCAA COVID-19 advisory panel. It's an easier endeavor to sequester paid athletes for months as opposed to unpaid amateurs, who exist in college campuses in the middle of college towns, both teaming with temptations…
Plus, optics.
But above all, a bubble is implausible in college for one reason. "When the students all come back to campus, there is no bubble, because they've got to go to class," a team doctor told SI this summer. "If we're going to move forward and say they are student-athletes, then they've got to go to class."

But what if there are no in-person classes?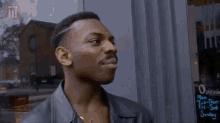 I'd like to see Mark Emmert try that move in his next testimony before Congress.