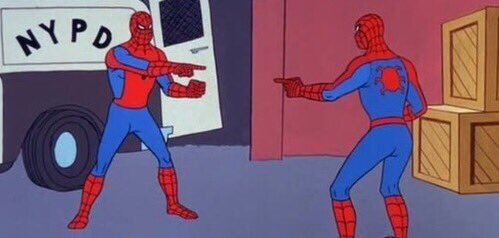 I'm happy to see that Michael Elkon has returned to the blogosphere to share his thoughts as a Michigan fan about tonight's game.  It's an excellent read with some good insights (I would expect nothing less), but what's most striking about his post is how familiar his psyche is to someone who follows Georgia football as closely as he follows the Wolverines.
Overall, decades of being a Michigan fan have pushed me into this game as something of a pessimist. Harbaugh's role model is his college coach. Bo Schembechler was known for winning Big Ten titles and then losing in Pasadena, where he went 2-8. Plenty of Michigan teams went West on the high of beating Ohio State and then found themselves losing a defensive struggle to USC. The scores of those eight Rose Bowl losses? 10-3, 13-12, 14-6, 27-20, 17-10, 24-14, 22-15, and 17-10. For good measure, Bo also threw a 14-6 Orange Bowl loss to Oklahoma into that mix, the game that Ace Rothstein nails in Casino. Even though I became a college football fan in the Eighties and only started rooting for Michigan around 1988 (and for the best of reasons: I hated Notre Dame), decades of bathing in the collective anxiety of fellow Michigan fans have conditioned me to expect an exhilarating win over Ohio State in November with a frustrating, low-scoring loss in the bowl game. So take that description of historically-based pessimism, match it up against whatever angst you feel as a Dawg fan (this is truly a perfect matchup of "close, but no cigar" programs), and do as you will.
As a Dawg fan, this game represents the polar opposite of any Georgia-Alabama meeting.  There's no arrogance in play here.  Rather, we've got two fan bases wallowing in the same "I want 'em to win, but I expect 'em to lose" big game mind set.  Instead of calling the game the Orange Bowl, we ought to refer to it as the Neurotic Bowl.  Don't take my word for that, either ($$).
"Georgia fans, just like Atlanta sports fans, are quick to say, 'Don't look, look the other way,'" said former Bulldogs All-American David Pollack, an analyst for ESPN. "When you go undefeated through the season, you build a ton of mojo, and then when you get smacked in the mouth in the SEC Championship Game, it obviously takes a lot of the luster off. There was a lot of hope and a lot of people looking forward to the national championship and an undefeated season, and then when that happens it's, 'Oh, crap. This isn't going to be as easy as a lot of people thought.'"
Sigh.  May the best team not lose.